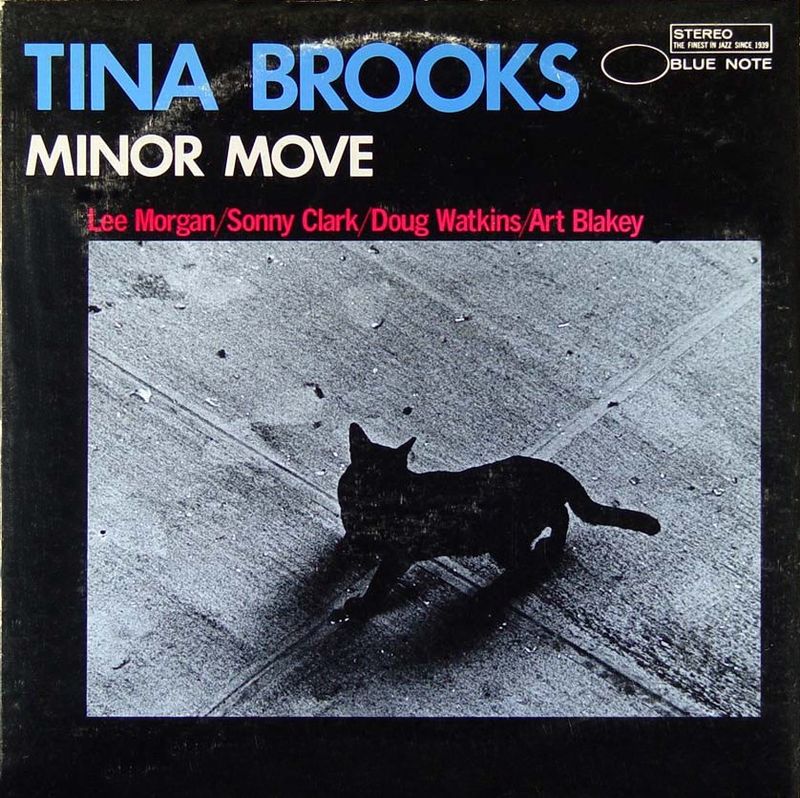 Tina Brooks - Minor Move (1958)
From Jazz Note SDP:
There is something about Tina's tenor that is unusual, and I can't quite pin it down. He presents that beautiful and sad face of someone who is trying to catch something. But it's more than that. Maybe you can figure it out.

Minor Move was a piece of genius. Recorded in Rudy Van Gelder's studio in Hackensack, New Jersey, it was right at the temporal epicenter of modern jazz. Lee Morgan, another tragedy in the making, played trumpet. Sonny Clark [another heroin casualty] played the piano, and [Messengers veteran] Doug Watkins was on bass. Art Blakey played drums, putting the signature on the vintage.
(1980 Japanese LP art above, cd re-release art below)